<!- sidebar-file='/sites/www.mysaintjames.com/web/sjrb/_zumu_sidebar.html' --> <!- box:side-2 -->
Coronavirus Information
Virtual Folder (WIN)
Calendar
Sports Calendar
eBoards
Parent Portal
Helpful Forms
Cashless Cafeteria
PTA
Athletics (SJAA)
Gallery
Alumni
Directions
Open House
Registration Requests
eBlasts - Subscribe here
FACTS Tuition Login
Diocesan Tuition Assistance Program
Email Login
St. James Church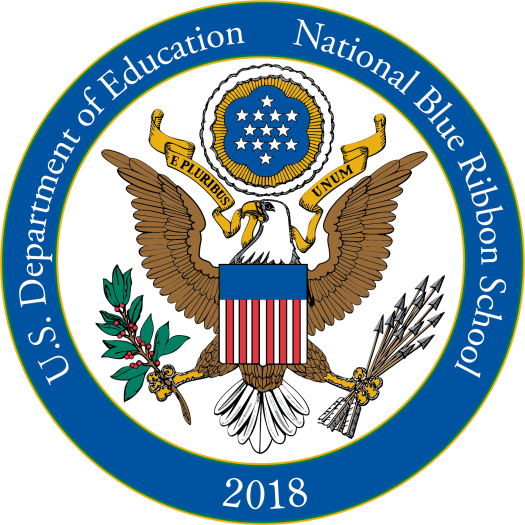 After School Clubs
LEGO * ART * CRAFTS * DANCE
TUESDAY CLUBS: February 4 February 11 February 18 February 25
THURSDAY CLUBS: February 6 February 13 February 20 February 27
ENROLLMENT :
Complete enrollment online only by registering below for each individual child in your family.
Payment and payment form must be sent in before January 27th to be able to participate. Make checks payable to Saint James School . Send in an envelope marked "Clubs" to the Business Office.
Clubs fill up early and sizes are limited so sign up below and send in payment as soon as possible, but no later than the deadline of Monday, January 27th . Enrollment is given on a first -come, first-served basis. Payment is due by January 27th. If you sign up for a club and payment is not received, your child may not be able to participate.
Your child's enrollment in a club is not guaranteed until you receive confirmation notification. If you do not receive notification prior to the start of the club, please contact us directly. Club participants can attend only on their chosen day (Tuesday or Thursday).
DISMISSAL :
On the days that the clubs are held, club participants will go directly to the cafeteria at dismissal. Please send your child to school with an extra snack and a Change of Dismissal form indicating that they will go to "Clubs" and be picked up at 3:30pm in the cafeteria. A Change of Dismissal form must be completed for each day your child attends a club.
VOLUNTEERS* :
We are in need of both parent and student volunteers! 6th - 8th graders can earn community service hours. Please contact Liz Sutphin (732-682-4865 or ejs0312@gmail.com ) or sign up below and you will be contacted.
*Please note adult volunteers must be VIRTUS-trained. If not trained, please visit the VIRTUS page to find out how to get your training.
CONTACT :
Any questions about a specific club please contact Liz Sutphin at ejs0312@gmail.com or 732-682-4865.
Any problems using the sign-up form below or if you need to edit an entry made, please contact Susan Marino at susanmarino3@verizon.net
Please list only one student's name per slot and include the homeroom in the notes field.
**As of 1/30/2020, KidzArt for Grades 3-5 on Tuesdays is no longer being offered due to not enough registrants and has been removed from the sign-up form below**
Thursdays (Grades K-2)
Kidz Art - limited to 18 children each day



Abilgail Reuter

1B





Alejandro Brito-Franco

KB





Andrew Maddock

2A





Ariana Brito-Franco

1A





Ava Maddock

KA





Beckett Fogliano

1B





Catie Straine





Charlotte Luttenberger

KA





Felicia Farro

1B





James Straine





Kenny Dalton





Kylie Lopez

1B





Liam Fixsen

KA





Liam Ryan





Liam Sirico

KA





Mckenna Gangemi





Reece Carpentier

KB





Robyn Alberto





Sara Margolias

K





William Cunha



Tuesdays (Grades K - 2)
Thursdays (Grades 3 - 5)
Paint A Tee - limited to 20 children



Audrey Kolarsick





Fiona Chestman





Gabriella Benavides





Lily Robbins





Michael Cella

2B





Olivia Robbins





Roman Prasnal 2B






Aaliyah Royster





Catherine Lupu





Chase Reuter

3B





Emma Esser





Gabriella Zamar





Julianna Saliga





Lucas Alberto





Michael markakis





Natalie Smith

1A



Tuesdays (Grades K - 2)
Thursdays (Grades 3 - 5)
DANZhouse & Fitness - limited to 20 children



Abigail Reuter

1B





Catie Straine





Charlotte Luttenberger

KA





Kenny Dalton

Ms. Rose





Kylie Lopez

1B





Matthew Fotache 1B





Natalie Smith





Sara Margolias

K






Colin Fotache 3A





Connor Sutphin

Grade 3A





James Parrilla





Niko Zavolas

3B



Grades K - 2
Grades 3 - 5
Lego Tuesdays - Limited to 15 children per day



Edmondo Panucci





James Straine





Liam Fixsen

KA





Liam Ryan

KA





Liam Sirico

KA





Reece Carpentier KB





Wesley Kolarsick





William Cunha






Colin Fotache 3A





Connor Sutphin

Grade 3A





Erick Marino

4A





Lucas Alberto

3A





Matthew Glynn





Michael Markakis





Niko Zavolas

3B



Grades K - 2
Grades 3 - 5
Lego Thursdays - Limited to 15 children per day



Charlotte Saliga





Derek Ryan





Fiona Chestman





Gabriella Benavides





Jack Pingitore 2A





Matthew Fotache 1B





Michael Cella

2B





Michael Falco





Ryan Welker

2A






Carmella Mazza

4A





James Ryan





Joseph Pingitore 5B





Matthew Glynn





RJ Williams

4A



I can help every Tuesday
I can help every Thursday
STUDENT volunteers (grades 6-8) are needed to assist with children during clubs each day. Volunteers will receive community service hours. Limit of 12 volunteers per day.



Emma Lowe

7B





Emma Remolina/6B





Isabell Remolina/7B





Isabella Galbornetti

6B





Jesse Plumaker





Kamila Lopez

6B





MIchael D'Apolito 7B





Peter Prasnal 6A





Richard McMullan

7B






Caitlin Williams

7B





Emma Lowe

7B





Jack Dougherty





Jesse Plumaker





MIchael D'Apolito 7B





Maggie Franznick

7B





Olivia Farro -KidsArt-

7A





Richard McMullan

7B



Lego Tuesday (Grades K-2)
Lego Tuesday (Grades 3-5)
Lego Thursday (Grades K-2)
Lego Thursday (Grades 3-5)
KidzArt - Tuesday (Grades 3-5)
KidzArt - Thursday (Grades K-2)
Paint A Tee - Tuesday (Grades K-2)
Paint A Tee - Thursday (Grades 3-5)
DANZhouse & Fitness - Tuesday (Grades K-2)
DANZhouse & Fitness - Thursday (Grades 3-5)
FLOATERS (Walkaround; float from club to club)
PARENT volunteers are needed to assist with the clubs each day. 1-2 parents are needed for each club every Tuesday and Thursday



Natalie Carpentier





Suzanne Fixsen

I can be there on Tuesdays & Thursdays at 3:15pm and assist wherever needed






Alina Fotache






Irma Benavides





Jaime Ryan

I can alternate w/ Marrisa w/ James lego if helps.





Marisa Saliga

I can help out on February 6th and 27th.





Natalie Carpentier






Jaime Ryan






Cinthya Lopez





Michelle Maddock





Samantha Fogliano





Suzanne Fixsen

I can be there on Tuesdays & Thursdays at 3:15pm and assist wherever needed






Angela Prasnal





Danielle Robbins





Irma Benavides






Anita Esser





Marisa Saliga

I can fill in on 2/13





Meghan Lupu

Not available 2/13






Cinthya Lopez






Liz Sutphin

Will help unless there is a work conflict





Lori Dougherty






Laurie Williams

Can help on Thursdays





Liz Sutphin

Tuesdays & Thursdays





Lori Reuter

Can help on Thursdays